This is the old front door and porch.
Be careful you don't slide on those steps! (YIKES!)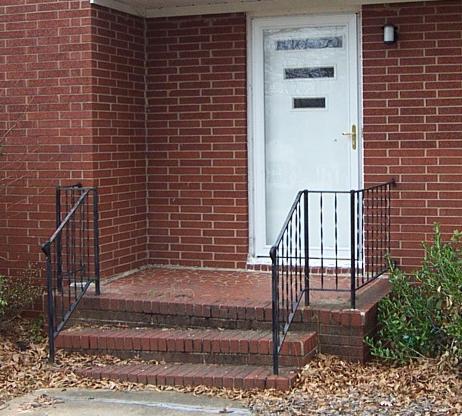 And this is the new.
I can't wait until the house is painted.
We are painting the brick white, and I think the
stone porch will really stand out once that is done.